Proximity LineCamera Mini
Continuous Photographing of Work in Flow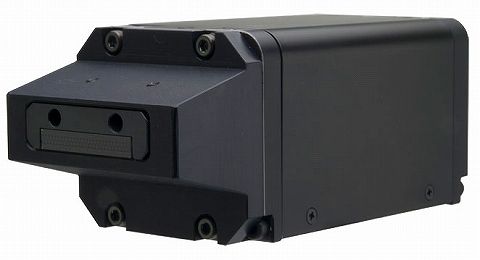 Design Registration No. 1429349
Our Mini Line Camera is the only small, close-up-type of line camera available.
Can install in locations thought to be impossible.
Extremely compact with built-in lens design. Can install even in limited space.
Moreover, the distance between the camera and workpiece is just 17 mm. It is now possible to install in places that were not accessible in the past.
[Enclosure dimensions] 56 mm W × 50 mm H × 117 mm L (excluding connector)
Can photograph things formerly thought impossible.
Features the capacity to shoot continuously with only minimal image distortion.
Lighting can be placed close to the workpiece, making it possible to capture clear images with very minimal light.
Also, the size of a single pixel is 14 μm × 14 μm. Thus, finer defects can now be detected.
Possible Use
Example of intended use
Inspection of paper, cloth, film, etc.
Inspection of edge portion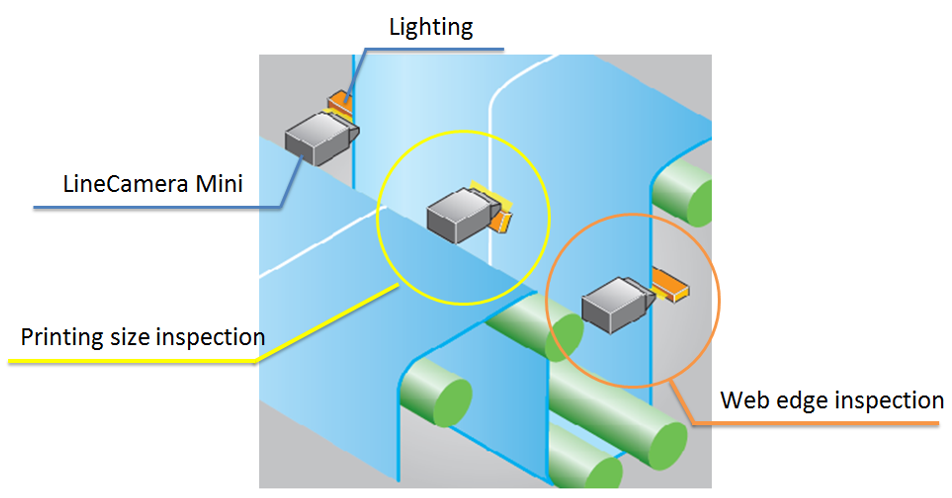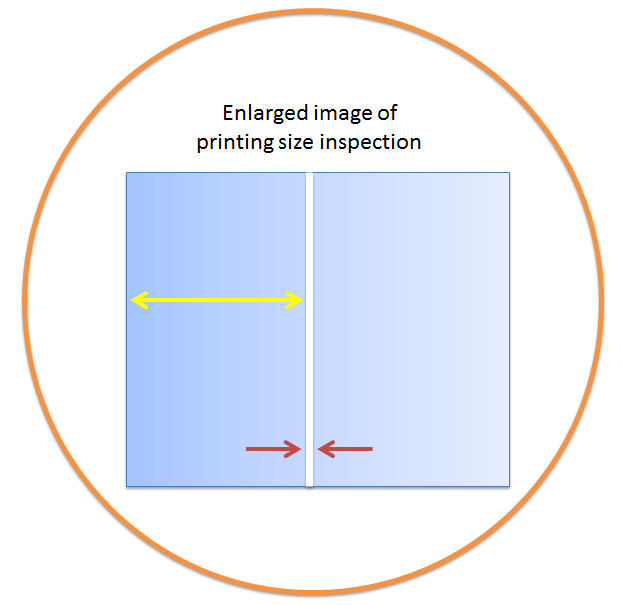 Inspection of edge portion
Inspection of edge scratches, nonuniformity, damage, etc
Inspection of print dimensions
All dimensions of printed portion are inspected. Besides print, coating width and such can be inspected.
Specialized Lighting
External lighting
Main Specifications
Camera dimensions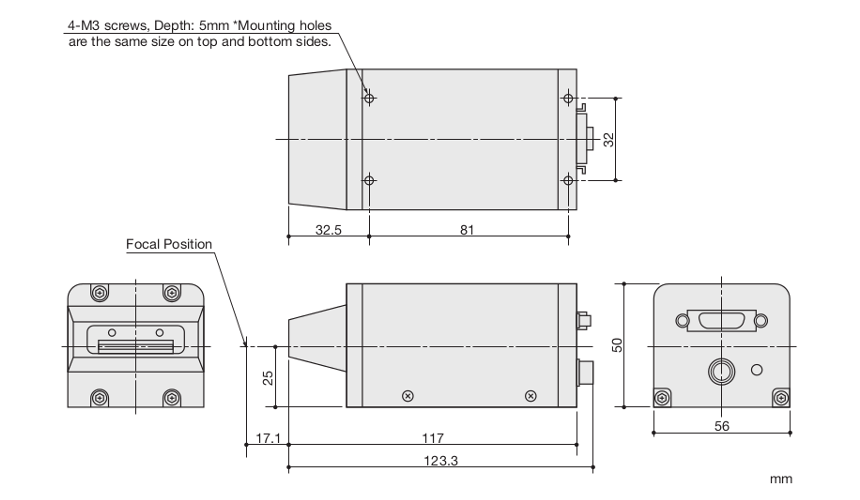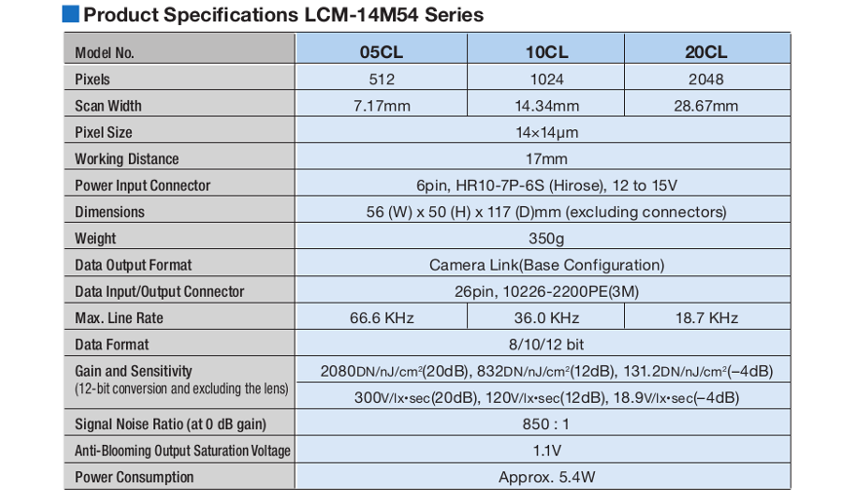 Mini Line Camera product pamphlet (PDF)
We'll Photograph Your Work!
We have various demo photography environments available.
You can confirm the kinds of images that can actually be captured with a Mini Line Camera.
We can also suggest a Mini Line Camera-equipped system. Feel free to contact us with any questions you may have.
Please direct questions about products and demo photography to our sale representative.
Phone: +81 (0)866-94-9016
Sales Division, Line Camera Reps: Kawakami, Saito
For written inquiries, click here.
* Specifications are subject to change without prior notice.