Proximity LineCamera mini
Palm-sized Line Scan Camera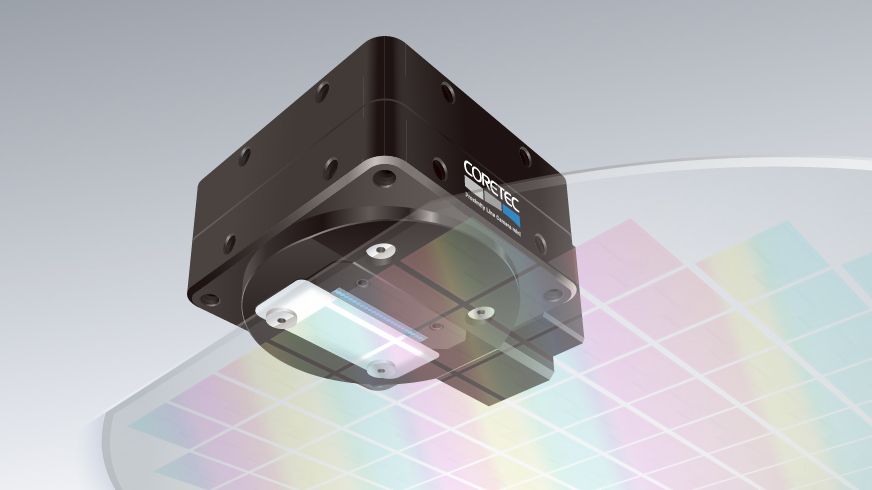 Example of wafer defect inspection
Only One in the World. The mini Series features ultra-small proximity line cameras that are made compact to its limits. Design registration No. 1429349
Higher resolution to 3600dpi and more compact
Extremely compact design enables them to be easily installed even in narrow spaces.
Applications
The built-in lighting has expanded the uses for internal inspection as well as appearance inspection and dimensional measurement.
Inspected Objects
Glass / Film / Optical Film / Thread / Pipe / Masks / Original Plates / Wafers
Inspection Items
Scratches / Dents / Impact Marks / Cracks / Chipping / Wrinkles / Streaks / Foreign material / Dirtiness / Defects / Internal Inspection / Dimensional Inspection /
Download "LineCamera Applications"
Features
Improved performance and usability, and added more options
Improved pixel resolution from 14μm to 7μm
Palm-sized camera body with the lens and lights
Thanks for small size and proximity type, easy installation to existing production line.
Scan widths line-up of 14mm, 28mm or 56mm to match your workpeice.
Download "LineCamera Benefits"
Image samples
Example of wafer defect inspection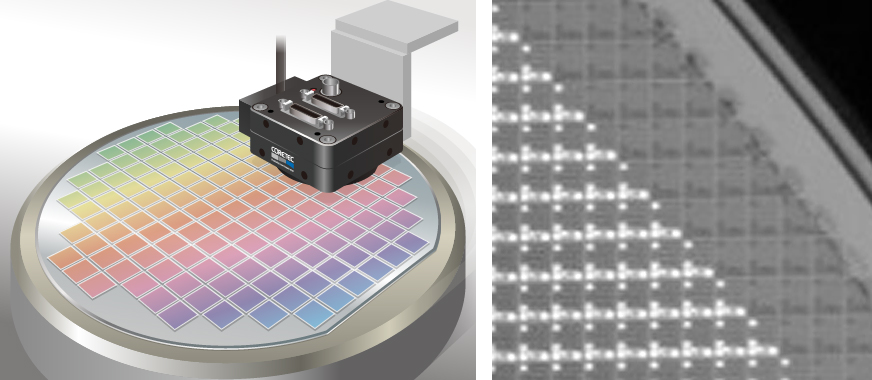 System Configuration
There are two types: Built-in Light Type and External Light Type.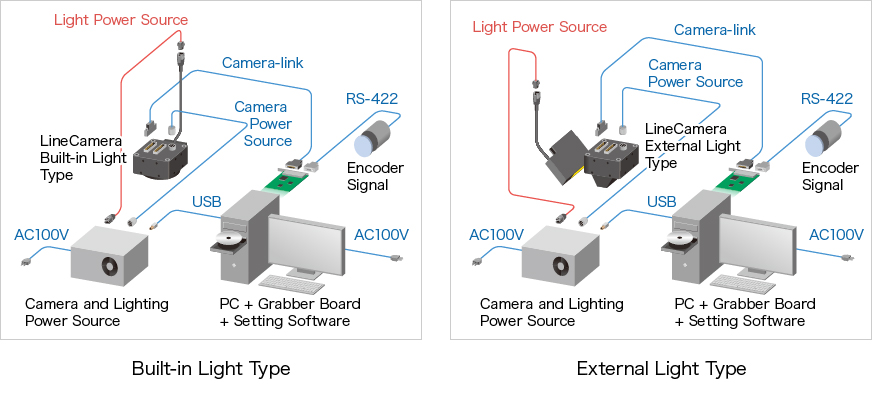 ※The size differs for 56-mm Scan Width Type.
Product Specifications
Added 56-mm Scan Width Type
Only representative models are stated.
Model
Scan Width
Resolution
Pixel
Size
Max.
Line
Rate
Scan
Speed
Total
Pixels
Working
Distance
Focal
Depth
Lens
Cover
LED
Light
(mm)
(dpi)
(µm)
(kHz)
(m/sec)
WD(mm)
(mm)
LCM-36M14CL-05
14
3600
7
80
0.56
2048
4.8
±0.06
None
Built-in
(White)
LCM-36M14CL-17
16.8
±0.05
External
LCM-36M28CL-05
28
4096
4.8
±0.06
Built-in
(White)
LCM-36M28CL-17
16.8
±0.05
External
LCM-36M56CL-17
56
72.4
0.506
8192
16.8
±0.06
External
For details, see linecamera_mini_spec_en_ver1.0.pdf
Download Catalog "Proximity LineCamera"
We'll Photograph Your Work!
The first time is free. Please contact us for more information.
We have demo photography environments and loaner cameras available. You can confirm the kinds of images that can actually be captured with a line camera.
We can also suggest a line camera-equipped system. Feel free to contact us with any questions you may have.
Please direct questions about products and demo photography to our sale representative.
Phone: +81 (0)866-94-9016
Sales Division, Line Camera Reps: Saito
For written inquiries, click here.
* Specifications are subject to change without prior notice.