3D Weld Bead Inspection System
Next-generation 3D visual inspection system contributes to weld bead appearance checks and quality control!

Patent No. 5758090
Bead Feature Amount Analysis Function
Calculates the shape of arbitrary cross sections from the results of 3D measurements.[Patented]
Calculates feature amount of a weld bead from the cross-sectional shape, and automatically determines whether the weld bead is OK.
Also supports curved base material and curved beads.
Simple Teaching
The guide laser accessory makes robot teaching easy.
The system consists of parts made in Japan. Our enhanced support system enables quick start-up.
An easy-to-understand Japanese-language GUI (graphical user interface) is utilized.
Selectable Criteria
A diverse parameter setting function enables customers themselves to select criteria.
The system can thus support a variety of inspection needs.
Traceability Support
A traceability function specific to weld beads is installed.
It contributes to the customer's weld quality control.
3D Shape Synthesis Function
3D shapes are synthesized from the robot's position information, using 3D parameter matching technology.
Pipe welds and other welds that require multiple measurements can also be inspected.
Possible Use
Example of intended use

System Configuration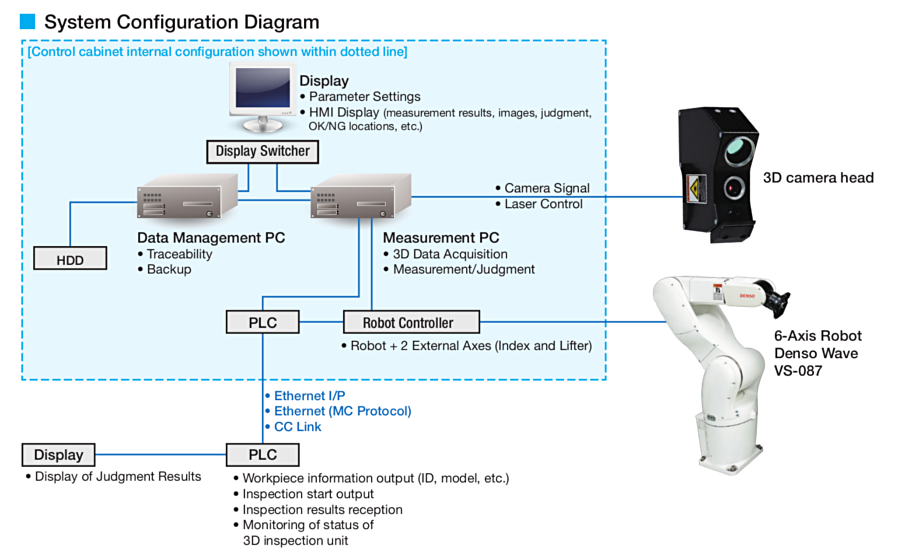 Main Specifications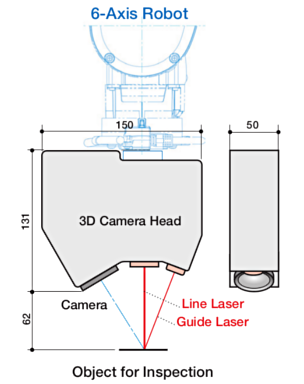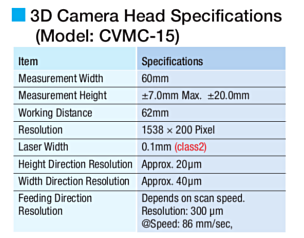 Contact Us
If you have questions about the product, feel free to contact our sales representative.
Sales Division, 3D Weld Bead Inspection System rep: Kanehira (Mr.)
E-mail: info@coretec.co.jp
Phone: +81 (0)866-94-9016
For written inquiries, click here.
* Specifications are subject to change without prior notice.