Multi Press

A versatile multi-functional press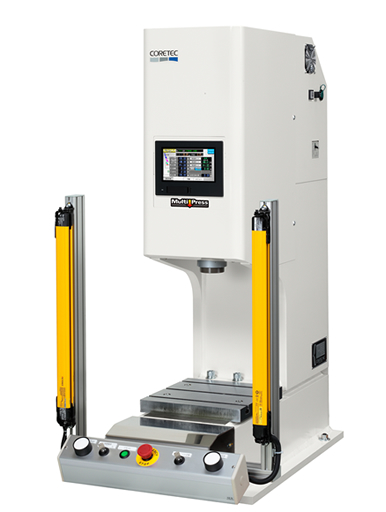 A simple, yet versatile press
-all you need to do is place it and press the button!
A variety of functions make it suitable for various applications,
from prototype production and experimenting to line production.
1.An energy-saving concept compliant with safety standards
The servo press utilizes clean tools that do not require oiling.
This product requires approx. 1/5 the amount of power consumed by a hydraulic press.
2.Easy-to-operate touch screen
Equipped with a clear color LCD display
Simple menu structure
User-friendly display design guiding you through operations
Allows you to start operations with a single parameter set
Various parameter screens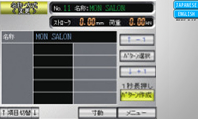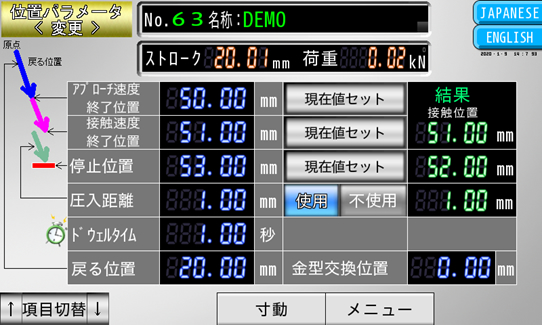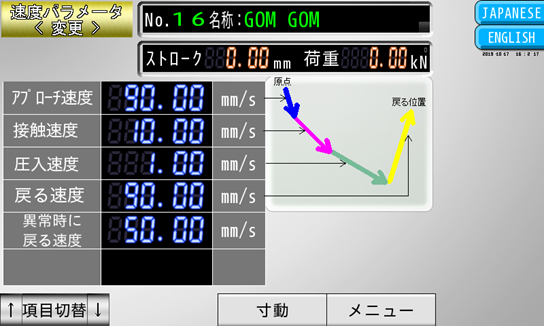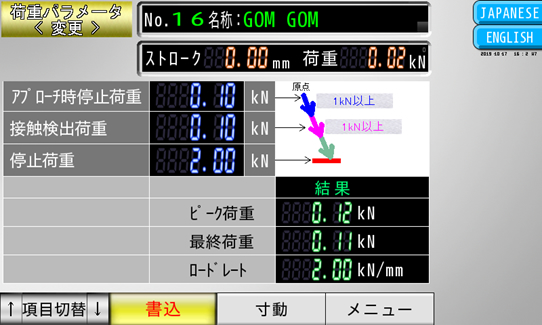 Japanese → English


Motion pattern creation screens

3.A versatile multi press
A large variety of judgment items: Stroke, load, load rate, elapsed time, etc.
This PLC-equipped device allows you to use as an automatic machine too.
Linking the machine to the application software allows you to conduct various analyses.
The machine boasts 99 operation patterns.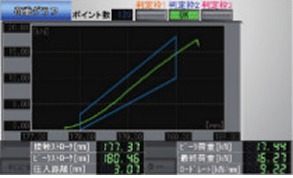 Model Lineup
4 types (5kN, 10kN, 30kN, 50kN)
Item
PCS05
PCS10
PCS30
PCS50
Stroke
Max. value: 100mm
Max. value:100mm
Max. value:200mm
Max. value:200mm
Positional repeatability: +/-0.01 mm Resolution: 0.01 mm
Max. speed *1
180mm/s
150mm/s
150mm/s
90mm/s
Momentary max. force *2
5kN
10kN
30kN
50kN
Applicable force
3kN
7kN
21kN
40kN
Minimum setting unit
Force: 0.01 kN / Stroke: 0.01 mm / Load rate: 0.01 kN/mm / Feed speed: 0.1 mm/sec.
External interface
Ethernet (for collecting the data utilizing the accompanying application)
Number of program entries
99 programs
Power source
3 phases 200VAC +/-15%
Weight *3
Approx. 400kg
Approx. 400kg
Approx. 500kg
Approx. 900kg
Operating environment
0 to 45ºC, 85% or less, no contact with condensation, corrosive gases or cutting oils
Optional equipment
Light curtain, signal tower, bolster, mount, etc.
*1 Maximum speed indicates the speed when the ram operates without any load.
*2 Be careful not to exceed the momentary maximum force. This force value is not intended for continuous operation.
*3 Weight does not include options.

Dimensions images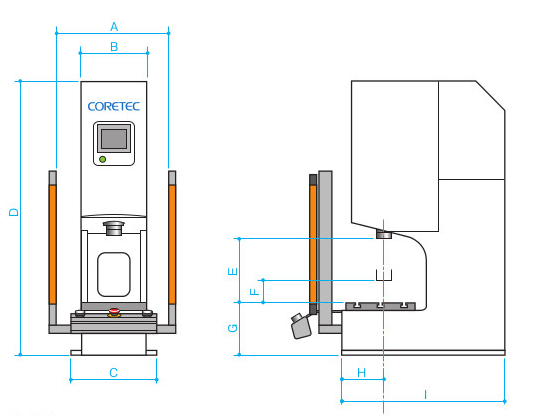 * Please note that catalog contents are subject to change without prior notice due to product improvements.