Oil Application Unit
The New Measure For Anti-rust Treatment
Top and bottom oil application by one-step operation. Delivers improved anti-rust effect.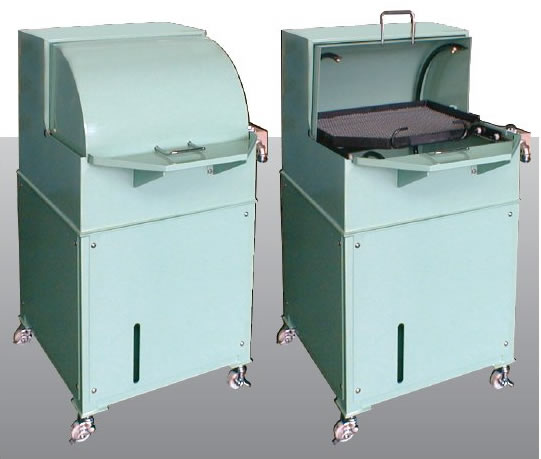 Oil Application Unit COA-530
Main Features
A pump makes the anti-rust oil circulate, which prevents oil loss and reduces costs.
The 4 top and bottom nozzles spray the oil in a way that it is efficiently applied over the entire workpiece surface.
By closing the cover, you can prevent the oil from spraying around.
The machine can be used by anyone as it is easy to operate.
Contact us for information regarding the viscosity of working solutions.
External Dimensions and Structure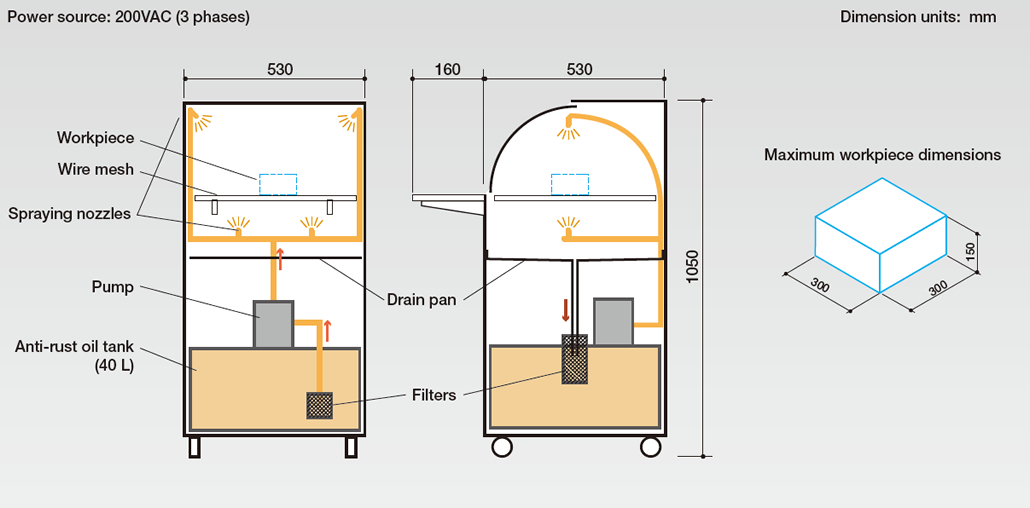 Download Catalog "Surface Treatment System "COREMET 7" & Oil Application Unit"